Wash on Wheels Supplies
Regular price
$99.99
Sale price
$59.99
Unit price
per
Sale
Sold out
Our Foam Cannons blend the air, water, and soap in the right portions to spray thick foam that sticks to and removes rough dirt particles to prevent swirls and scratches. 
 💡 How to use this snow foam lance?
① Fill the fluid bottle with desired amount of soap or shampoo
② Fill the fluid bottle with water (for best results, use warm water, 20% shampoo +80% water is suggested)
③ Shake the fluid bottle to mix the shampoo with water thoroughly, Attach the fluid bottle to the foam lance unit.
④ Attach the fitting/adapter to pressure washer gun, and you can start playing with it
💡 Warm Tips:
Please rinse the foam cannon with clean water after washing the car to avoid internal blockage caused by the car washing liquid/powder residue.
💡 Use This Foam Cannon To:
✅ Spray foam from any pressure washer
✅ Get the gentlest wash possible
✅ Shoot cleansing suds into hard-to-reach places
✅ Preserve your car's paintwork from scratches and swirls
✅ Maintain a perfect finish during every wash
View full details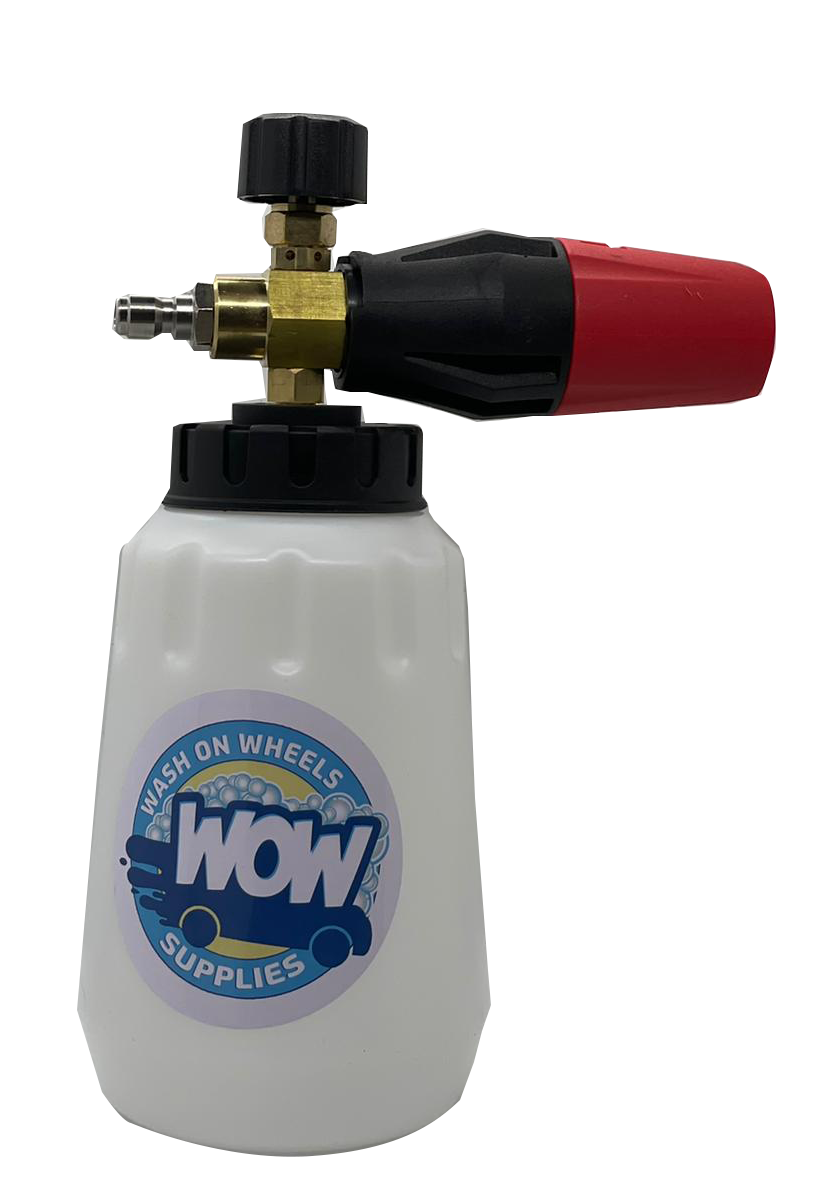 Best on Market
Great for mobile detailers looking for high thick suds