Wash on Wheels Supplies
Regular price
$89.98
Sale price
$24.99
Unit price
per
Sale
Sold out
W.O.W Hulk Foam Soap is the hi-tech shampoo specifically designed to create copious amounts of cleaning suds in a foam cannon or foam gun to lubricate the surface to avoid scratching during washing.  


Hulk Foam Soap is thicker, slicker, and gentler than ever before. Use it with a Foam Cannon or Blaster. Powerful hyper surfactants cut through dirt and grime, lift them from sensitive automotive paintwork with billions of scrubbing bubbles, then safely lubricate and guide them off the paint for a scratch-free wash. Hulk Foam Soap rinses clean with no residue and even contains water softeners that help reduce hard water spots
Advanced Technology for the Sudsiest Formula
The secret to Hulk Foam Soap's high performance detailing capabilities is in the chemistry. Improper washing causes scratches and swirl marks that dull paintwork. In order to take Hulk Foam Soap to the next level, our chemists developed premium super polymers and hyper-surfactants that release dirt, dust, and debris allowing them to simply be rinsed away for a scratch-free wash!


View full details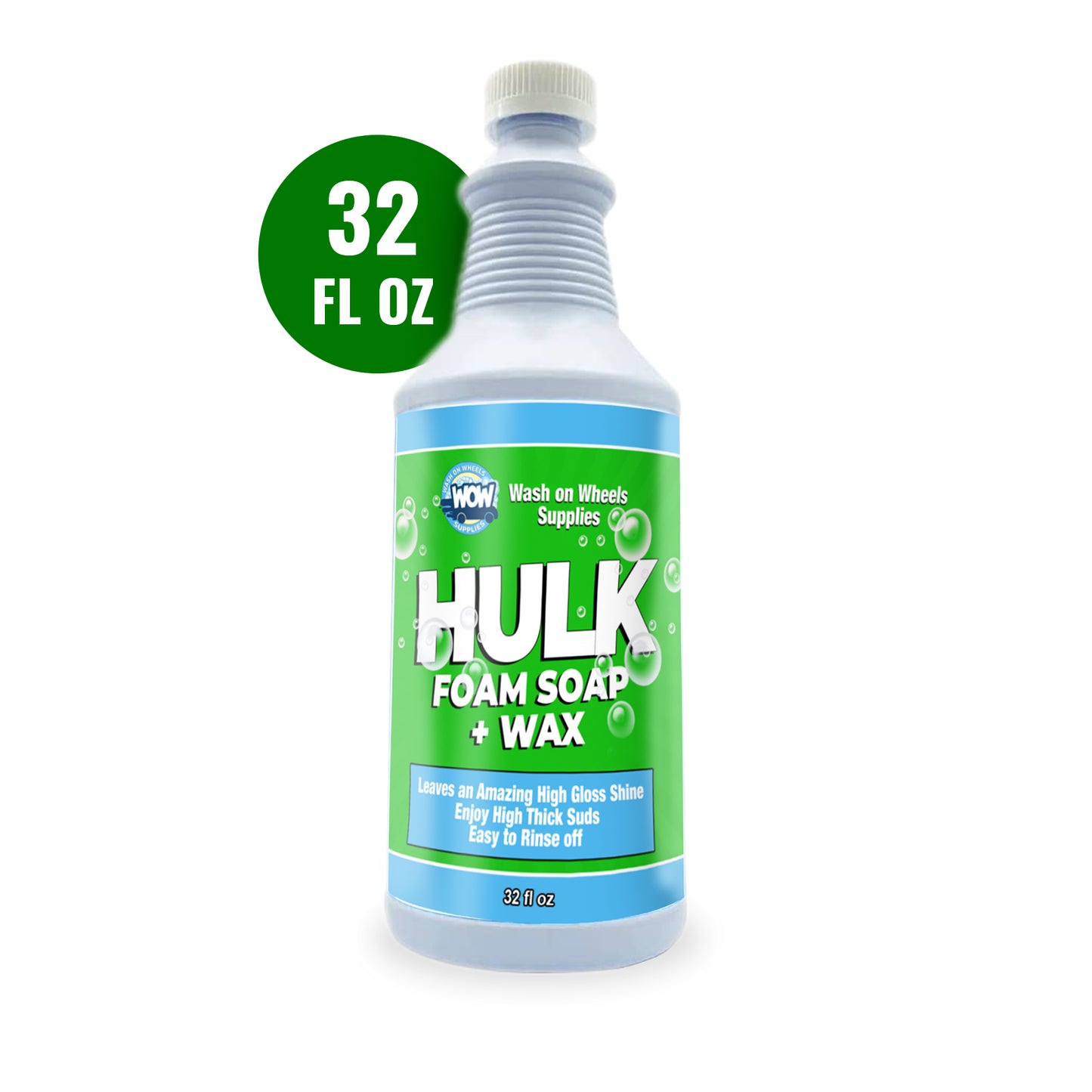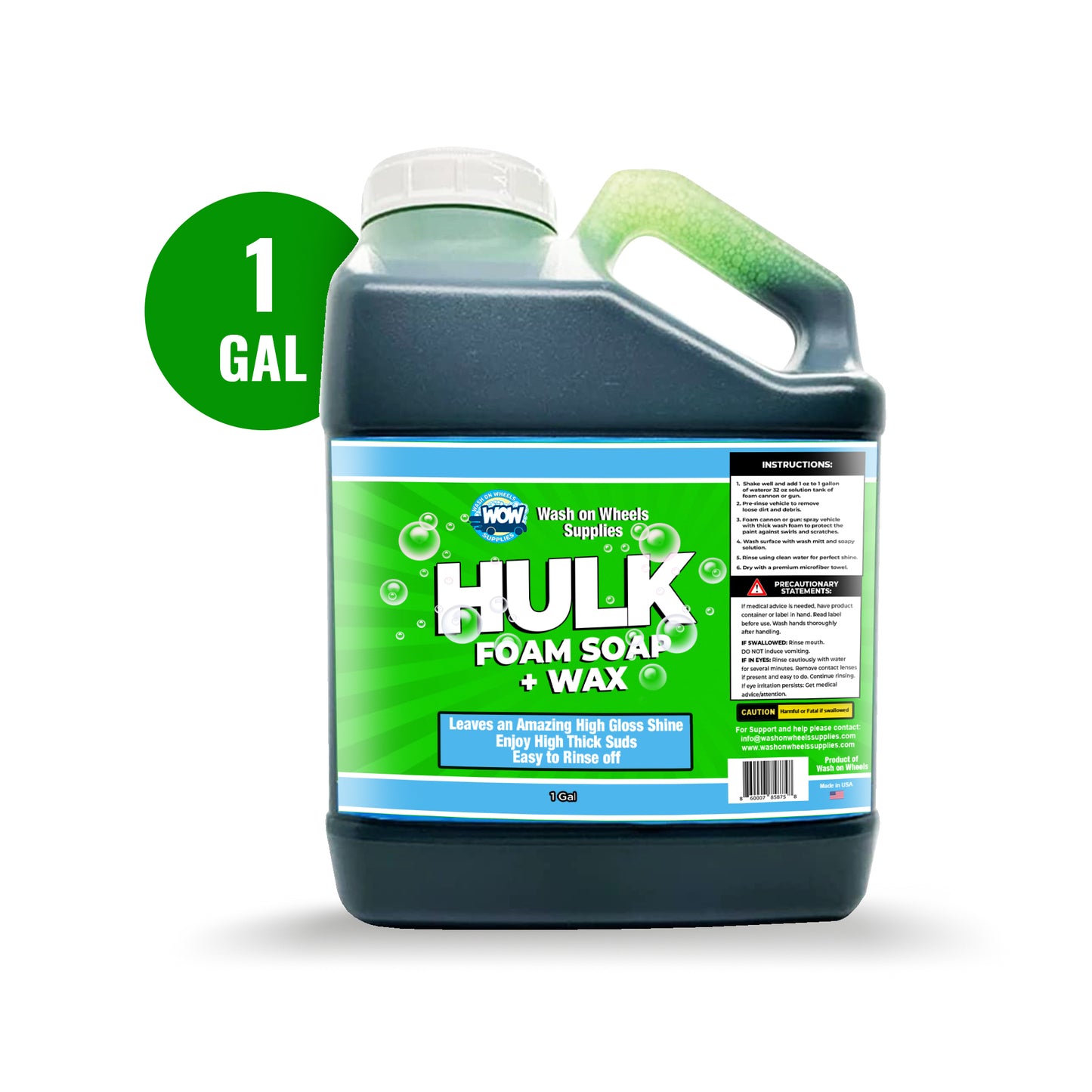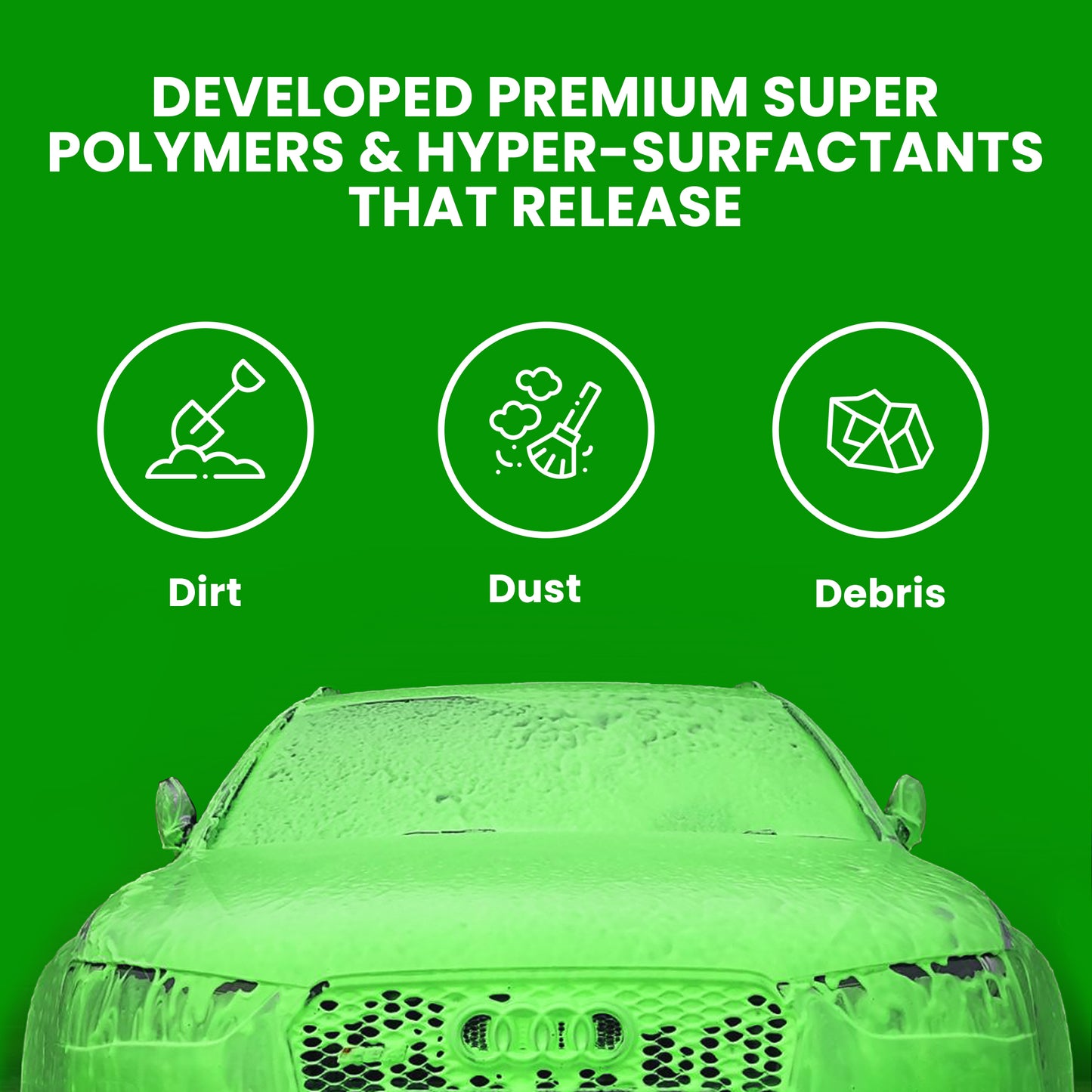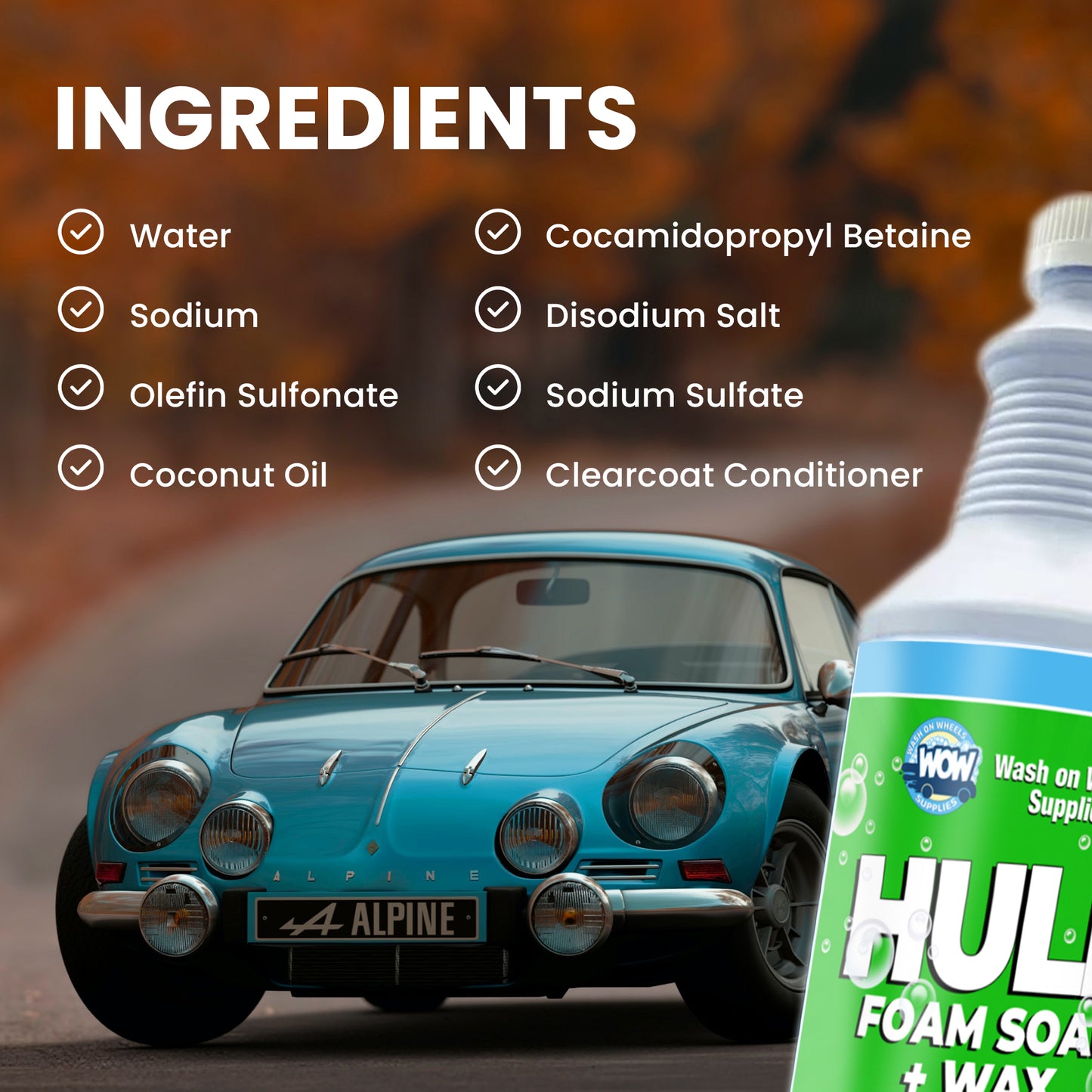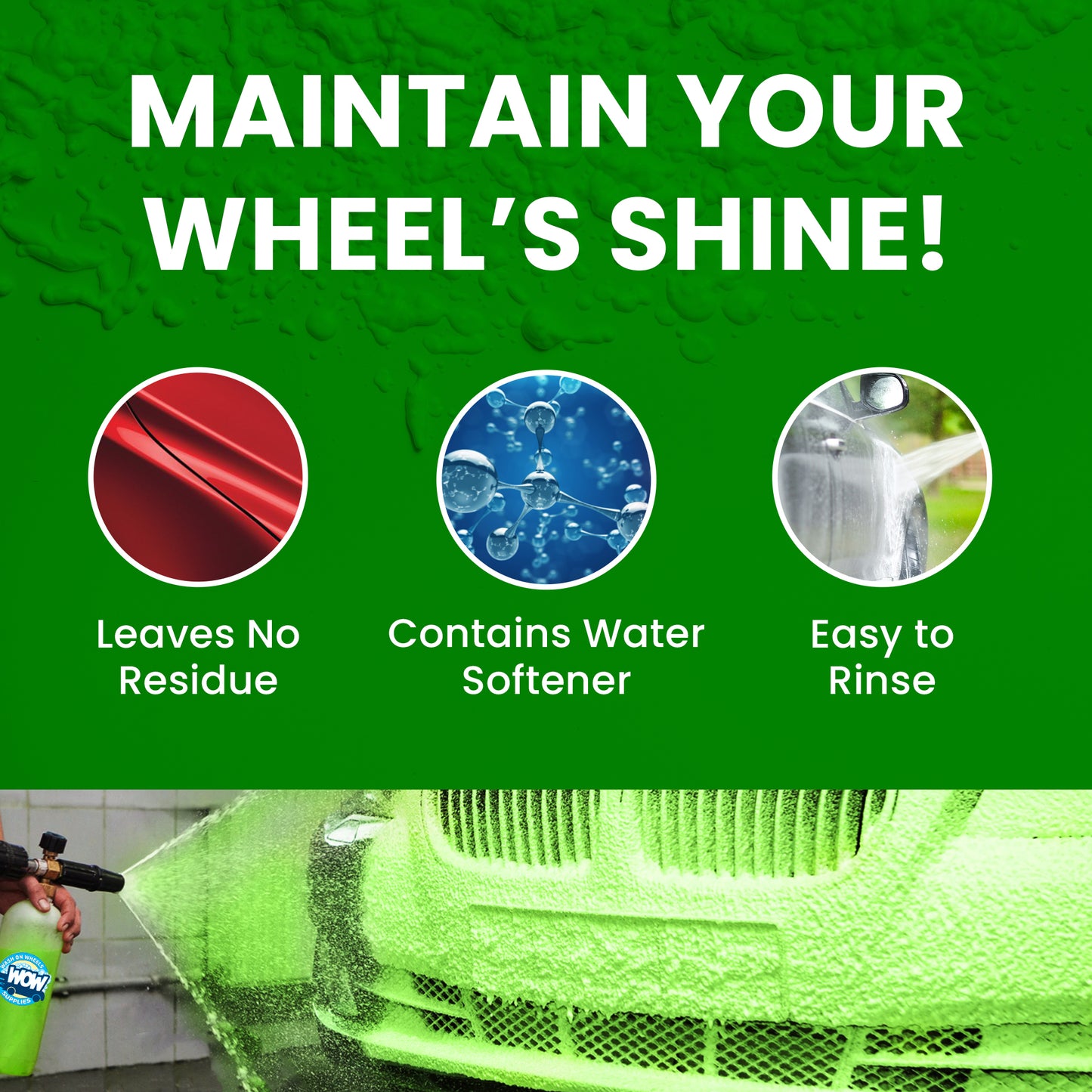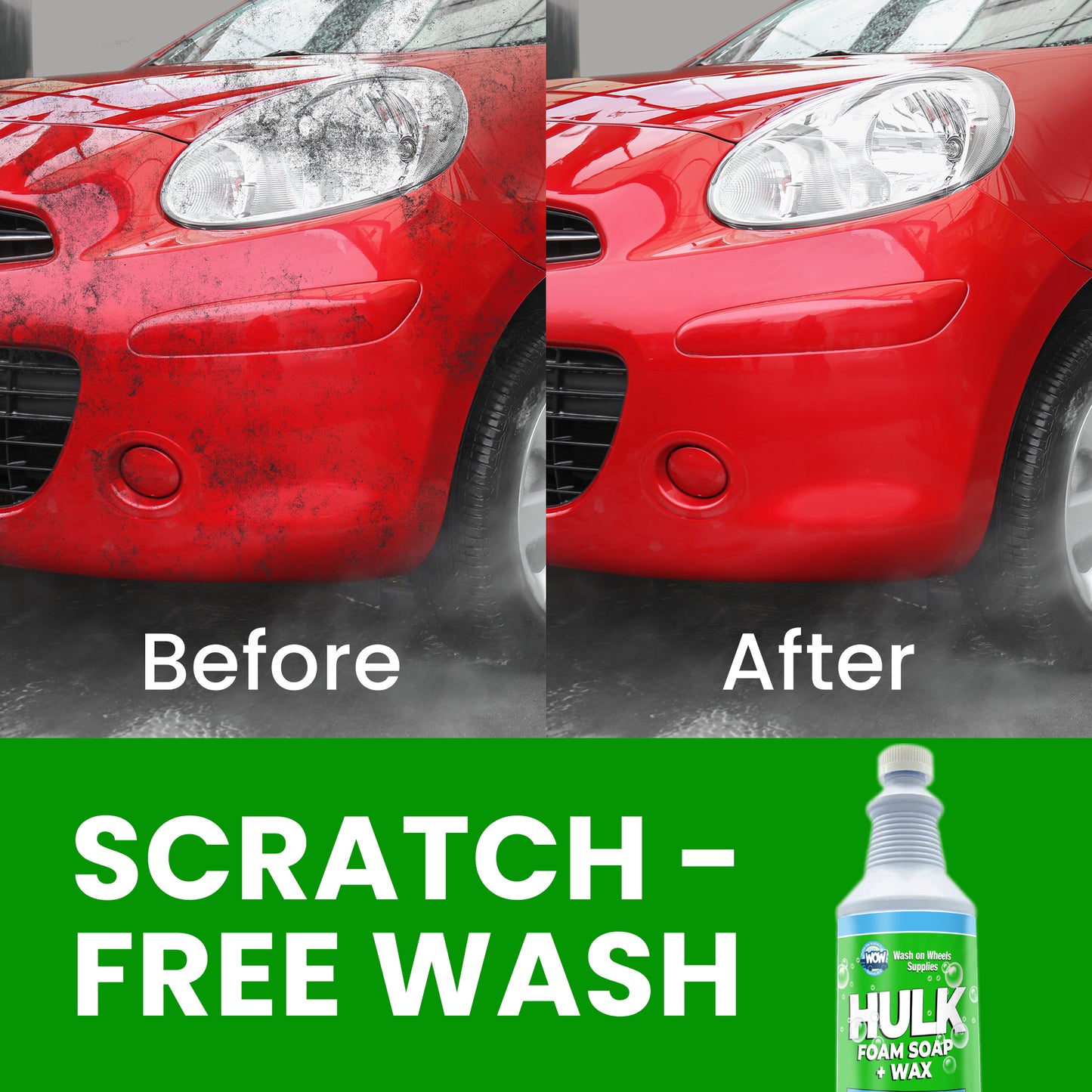 Never got my packages my money was processed 3 weeks ago and my tracker has it sitting somewhere in Brooklyn for the past 2 weeks I've asked multiple times to get my money back with no response
Freaking banging
This stuff is awesome and it makes cleaning easy. No streaks thank you I'll be back for more