Wash on Wheels Supplies
Regular price
$199.99
Sale price
$69.99
Unit price
per
Sale
Sold out
Super high and Low-Temperature resistance
Excellent Corrosion Resistance
Can be used to coat the whole car
Can be used on car paint, wheel hub, rims, lights, glass, engine, leather vehicle interior and on plastic parts.
How to apply:
 Wrap the small black cloth tightly around the sponge
Shake the bottle and then apply several drops to the cloth. or draw a think line down the center of the cloth with the bottle.
Wipe a thin layer across the car surface. First horizontally and then vertically. to ensure an even application. 
Continue to spread in a crisis cross pattern until u have completely covered the section. Add drops as needed. 
Let the coating sit generally. between 1-5 mins then remove the residue by buffing with. a separate microfibre towel. 
Once done proceed to apply and then buff the coating 1 body part at a time to the rest of the car.
Apply panel by panel or a maximum of 2 small sections at once. For large panels (eg the hood) we recommend splitting them into 2-4 manageable sections.
TIPS
Add drops as needed to keep the applicator damp and smooth on application.
Change cloths every few panels or if coating crystallized on them. 
Make sure you have evenly covered each section. Inspect from multiple angles.
After coating wait:  50

° F (10 ° C) - 4-5mins, 60° F (15° C) - 2-3 mins, 70° F +(20° C +) - 1 min.
View full details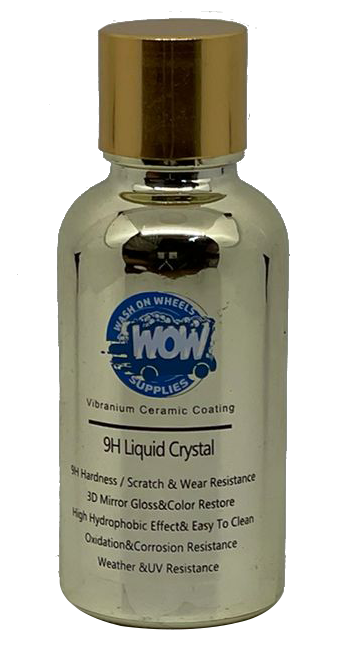 Best on the Market
This is the best i order 50 bottles to run my detail shop. I dont need to say anything more. If it never worked i wouldnt have purchased 50 bottles thanks again for great customer care service